The Steampunk garb line - still in progress but nearly done. One corset, one skirt, three blouses, so far. The corset is versatile for most time periods, just need to make a longer skirt. I am working on jewelry and accessories now. Not bad from stuff I had in stash around the house! Most of the costume parts were made from old curtains and bed ruffles.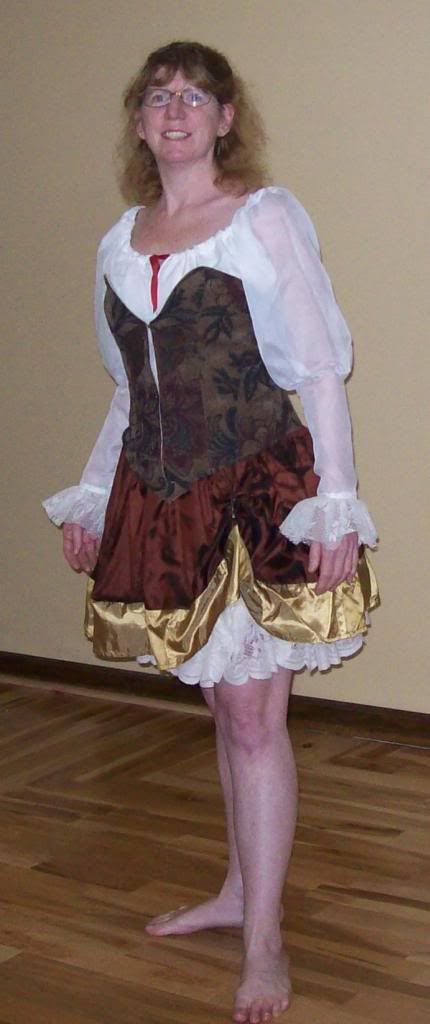 White blouse, corset and skirt. 1/12/13
With black blouse 1/13/13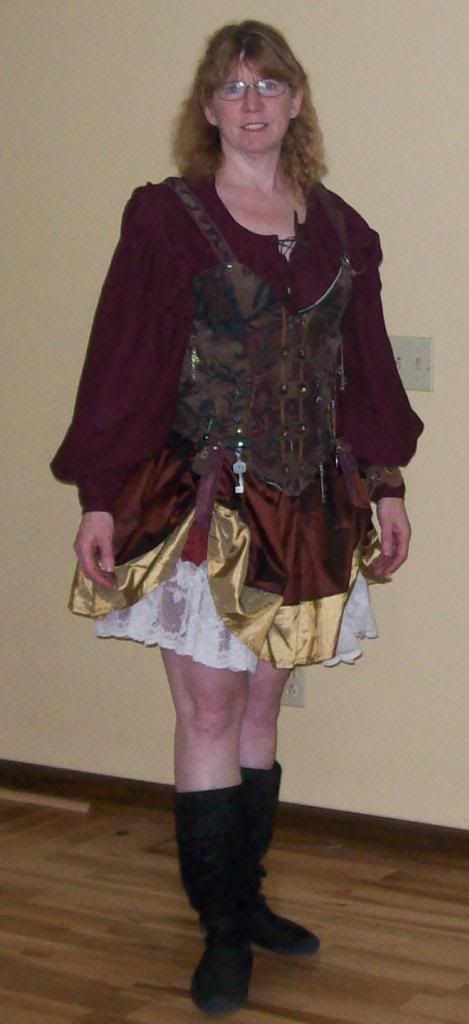 Updated corset with burgundy blouse 1/14/13
My favorite blouse so far
And these will go on the hat - the ones I made a while ago.
----------------------------